Planning for a major church fundraising appeal
Thursday 25th Jan 2024
10.30am- 12.00 noon
Online webinar
How do we plan for a major church capital appeal? Join us for some excellent online training covering everything you need to know. Tuesday 26th Sept 10:30- 12:00

How do we plan for a major church capital appeal? Join us for some excellent online training covering everything you need to know. Thurs 25th Jan 2024 10:30- 12:00 https://t.co/w7yfhyonBlhttps://t.co/iUUtVd47lE

— Church Grants (@churchgrants) December 6, 2023
Why is planning so important?
Our Christian churches are some of the most beautiful, architecturally magnificent and important buildings in our country.
The cost to maintain and sustain the amazing work that happens within these buildings is often much larger than the means of the congregation and groups that meet there.
So how do you even start to plan for a major capital appeal? And what are the crucial things you need to do, know and understand before you even start to fundraise?
What will you learn?
From decades of church-related major fundraising capital appeal experience, you will
Gain a greater insight if your capital appeal target is feasible or not?
Hear more about the different income streams available to you and the techniques to get money from these.
Understand what people, processes and resources you need before you even start fundraising.
Get to see helpful examples of resources to help and execute your fundraising appeal.
Who should attend?
Fundraising appeal leads within churches
Senior church leadership
Churchwardens
Members of your Building Committee or Fundraising Committee
Who is delivering?
Your training will be delivered by
Andrew Clark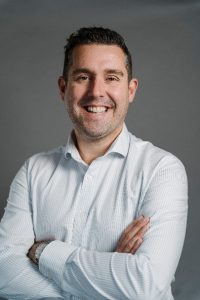 Andrew has been attending churches for nearly 40 years and has been a professional fundraiser for 15 years.
He is one of the Directors of Church Grants as well as operating his own full-time church-focused fundraising consultancy Apostle.
He is an expert in church capital fundraising appeal strategy and income generation, most notably from Trust & Foundations and major donors.
Matthew Lagden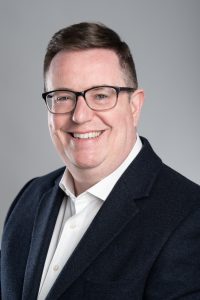 Matthew has been fundraising with churches for two decades with a particular interest and specialism in legacy and congregational giving.
He is one of the Directors of Church Grants. He currently is the CEO of the Institute of Legacy Management and attends an Anglican church in Birmingham.
He was previously the Director of Fundraising at St Paul's Cathedral in London and is a Member of the Chartered Institute of Fundraising.
We hope you can join us on this training, to sign up please click on the link below.